Swire Properties recently announced that it will partner with Xi'an Cheng Huan Cultural Investment and Development Co Ltd , a state-owned subsidiary of Xi'an Qujiang New District Management Committee, to develop Taikoo Li Xi'an, the company's seventh development in the Chinese Mainland, located at the Small Wild Goose Pagoda historical and cultural zone in Beilin District, Xi'an in Shaanxi Province.
The two companies successfully acquired (via government land tender) a site for commercial development in Beilin District of Xi'an, at a total price of RMB 2,575 million. The two companies will form a joint venture to develop the site as a retail-led mixed-use development, in which Swire Properties and Xi'an Cheng Huan Cultural will each hold a 70% and 30% interest respectively. The total investment for this new development is expected to be approximately RMB10 billion.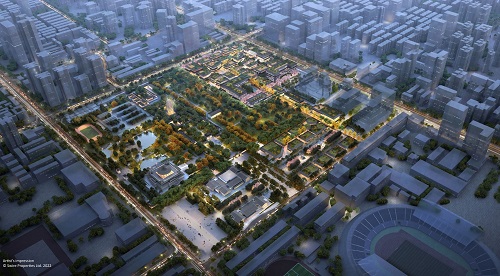 Project rendering of Taikoo Li Xi'an
Taikoo Li Xi'an sits on a site in the heart of downtown Xi'an, at the south of Youyi Road, west of Chang'an Road, north of Stadium North Road and east of Zhuque Street in Beilin District, with a total site area of approximately 119,906 sq m. The site is located within the Small Wild Goose Pagoda historical and cultural zone, a scenic area that has profound historical and cultural significance to Xi'an. It is located adjacent to the Small Wild Goose Pagoda, a UNESCO World Heritage site, as well as the Jianfu Temple, a royal temple of Tang Chang'an which was built in 684 AD during the Tang Dynasty.
These two wonderful historical relics are an integral part of the Xi'an Museum, a national Grade I museum and National AAAA level tourist attraction. The site enjoys a good transportation network and is conveniently located at the intersection of two metro lines (line 2 and line 5). Swire Properties will collaborate with Xi'an Cheng Huan Cultural to develop an urban regeneration plan for the area. Blending the old and the new, Taikoo Li Xi'an will pay tribute to local history, culture and heritage whilst immersing visitors in a unique retail, cultural and lifestyle experience.
The site will be developed into a retail-led project featuring an innovative low-rise, open-plan architectural design that exemplifies the brand DNA of Taikoo Li, and will comprise retail and cultural facilities in addition to a luxury hotel, serviced residences and business apartments. With an estimated gross floor area (GFA) of 269,218 sq m (above and below ground), this will be Swire Properties' fourth Taikoo Li in the Chinese Mainland, tailormade for the Small Wild Goose Pagoda historical and culturalzone in Xi'an, following the successful development 2 of Taikoo Li Sanlitun in Beijing, Sino-Ocean Taikoo Li Chengdu and Taikoo Li Qiantan in Shanghai. The project is expected to be completed by end of 2025.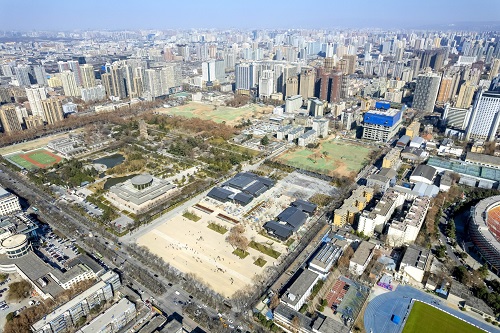 Taikoo Li Xi'an sits on a site in the heart of downtown Xi'an, located within the Small Wild Goose Pagoda historical and cultural zone in Beilin District, with a total site area of approximately 119,906 sq m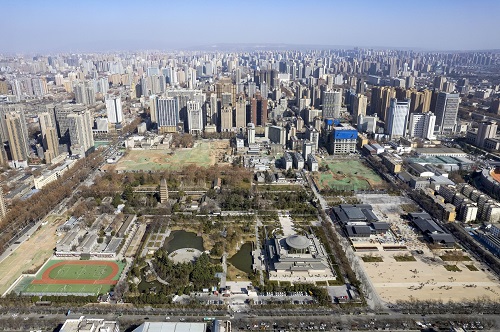 (Source: Swire Properties)