Construction has recently commenced on Changchun CR Center, a major mixed-use complex with a 300-meter-tall tower in Changchun, the capital city of China's northeastern Jilin Province. Designed by Lead8 with Goettsch Partners (GP), the project represents the third collaboration of the two design firms with developer-owner China Resources Land. The previous two projects are located in Wuhan and Hangzhou. In Changchun, Lead8 is designing the retail and entertainment center, and GP is designing the main tower.

Plans for the development of the 8-acre (34,000-sq m) parcel in Changchun comprise multiple towers, including office space, high-end residential units, and fully furnished serviced apartments. In addition, new "signature spaces," including a 66th-floor observation deck at the tower's luminous crown, are designed to draw visitors to the site overlooking the adjacent Mudan Yuan park and lake. The Changchun CR Center will be anchored by an innovative, 170,000-sq m) retail and entertainment complex. CR Land will occupy the 63-story, 140,000-sq m office tower with its own regional headquarters, with direct connection to the subway.
Slated to open in 2021, the complex and signature tower for Changchun CR Center will bring a distinctive façade and a highly visible illuminated crown to the city's skyline--a bold statement that will define a landmark in the developing metropolitan area, which is home to about half of the region's total population of 7.7 million.
Anchoring the development at the tower's base is the MixC RDE Center, Lead8 introduces a new innovative concept "MixC+1" for CR Land's popular MixC brand: a retail and entertainment complex that elevates the traditional RDE center. Inspired by Changchun's culture and influenced by the temperate climate, the dynamic, experiential lifestyle center features an integrated retail street where visitors will enjoy luxury brand stores, pop-up exhibitions, and fine-dining functions year-round. The glass facade featuring the "Eye of Changchun" establishes a visual connection with the street, enhancing the MixC RDE Center's impact on Changchun's urban life.
"The new Changchun MixC RDE Center is purposefully designed to blur the lines that define indoor and outdoor spaces," says Claude Touikan, Co Founder & Executive Director of Lead8. "It not only creates a new dimension to China Resources Land's MixC brand, it expands on the concept of urban retail design."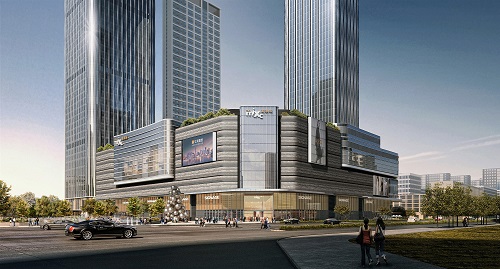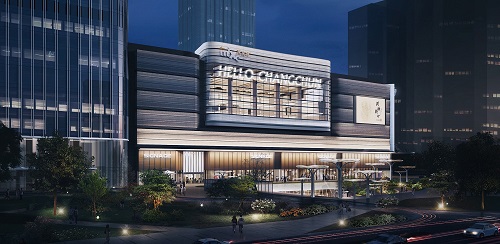 Building Materials & Equipment Suppliers Company Profiles <click here>